My skincare journey with oily skin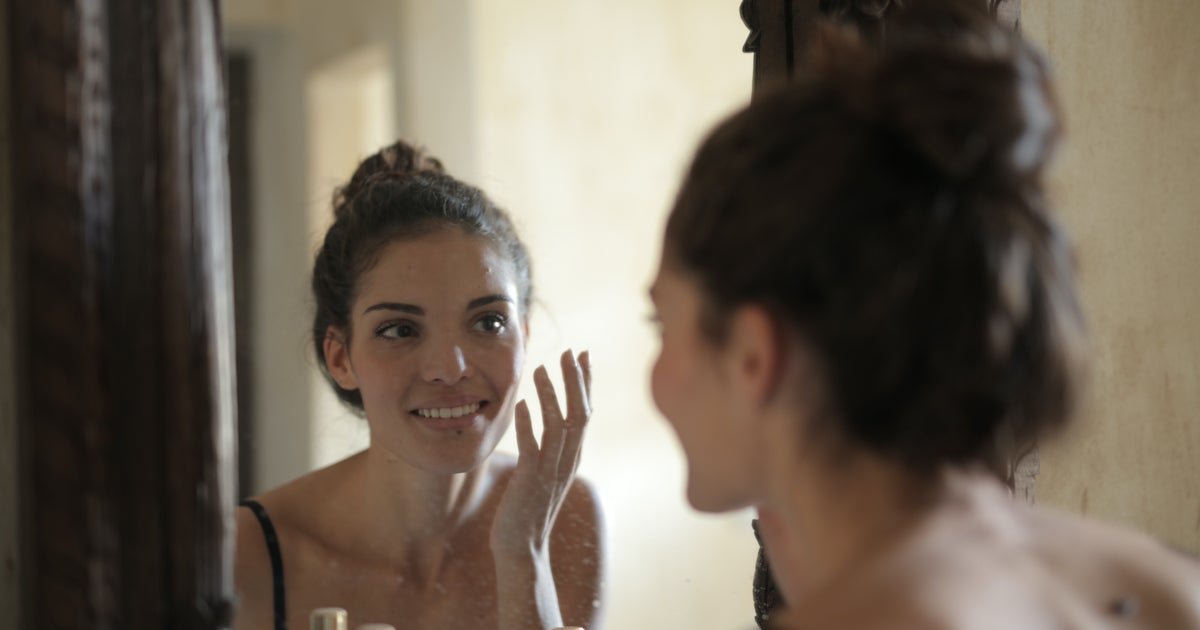 When I was in college, I started noticing that my skin was oily. I don't mean just one little neither oily, where it could be confused with "dewy". No, I'm talking about oily skin – bold, shiny, or whatever you want to call it. This quickly became a big insecurity for me, especially late in middle school and early in high school. Now I'm much more secure in my own skin, but that doesn't mean there aren't days when I feel totally out of control. Much of the acceptance of my oily complexion came from within, but I also learned to manage my skin and using the right products that work for me.
The first skincare lesson I learned as someone with oily skin is that you can't be afraid of moisturizers and serums! When I was younger and just beginning to know what to do for my skin, I stayed away from moisturizers as much as possible. I felt like any product that could add "shine" to my face was off limits. Of course, all skin needs hydration, so this tactic didn't work very well. I have since ventured into the world of serums and moisturizers, and some of my favorites are the CeraVe AM Facial Moisturizing Lotionthe CeraVe PM Hydrating Face Lotionand The Ordinary Hyaluronic Acid 2% + B5 Hydrating Serum. I've been using these products for over a year – simplicity and consistency are key.
Cleansing your skin is just as important as moisturizing it, but when I was younger, I used to really cleanse too much. I thought I had to keep cleansing my skin to stop the oil production, but I was so wrong! Excessive cleansing only dried out my skin and made it even oilier than before. I've found that the best way to reduce excessive oil production is to keep my skin as healthy and balanced as possible. So I found cleansers that were made for oily skin, but weren't abrasive. My favorite cleansers are African Black Soap SheaMoisture Bar (which I have adored for four years now) and the CeraVe Foaming Facial Cleanser for Normal to Oily Skin. I also like the SheaMoisture African Black Soap Clarifying Mud Mask for when my skin feels very congested. These products help my face feel fresh and clean without feeling stripped!
If you're an oily-skinned person who wears makeup, you'll know that the products you use can have a big impact on how you look and feel for the day. I have found that the most important makeup product to control my oily skin is setting powder. When I was younger, I put it all over my face. Now I know to only pack powder where my skin is oily and be a bit more conservative with the rest of my face – letting my natural skin show through in certain areas makes me feel fresher and less dusty. My favorite translucent powder to use when I'm not wearing any other makeup but still want a bit of oil control is the elf Cosmetics Perfect Finish HD Pressed Powderand i like it Revlon ColorStay Pressed Powder for a little more coverage. I also like to keep absorbent sheets on me when I go out and need a boost – these Target Oil Absorbing Sheets are awesome!
The most important advice I can give you is to find what works best for you. It may take some trial and error, and you may not get the results you want right away, but the perfect products that will make you feel your best are out there. Don't forget that going to see a dermatologist can also be a great way to start this process! Ultimately, the skin you have is your skin for life. If it's greasy, then what – skin isn't supposed to be perfectly smooth and matte anyway. Embrace what you have, step away from the mirror and live your life!
Can't get enough HC UMass Amherst? Be sure to follow us on instagramlisten to us on Spotifylike us on Facebookand read our latest Tweets!