R&D's Time to Shine: C&T Announces Allē Award Finalists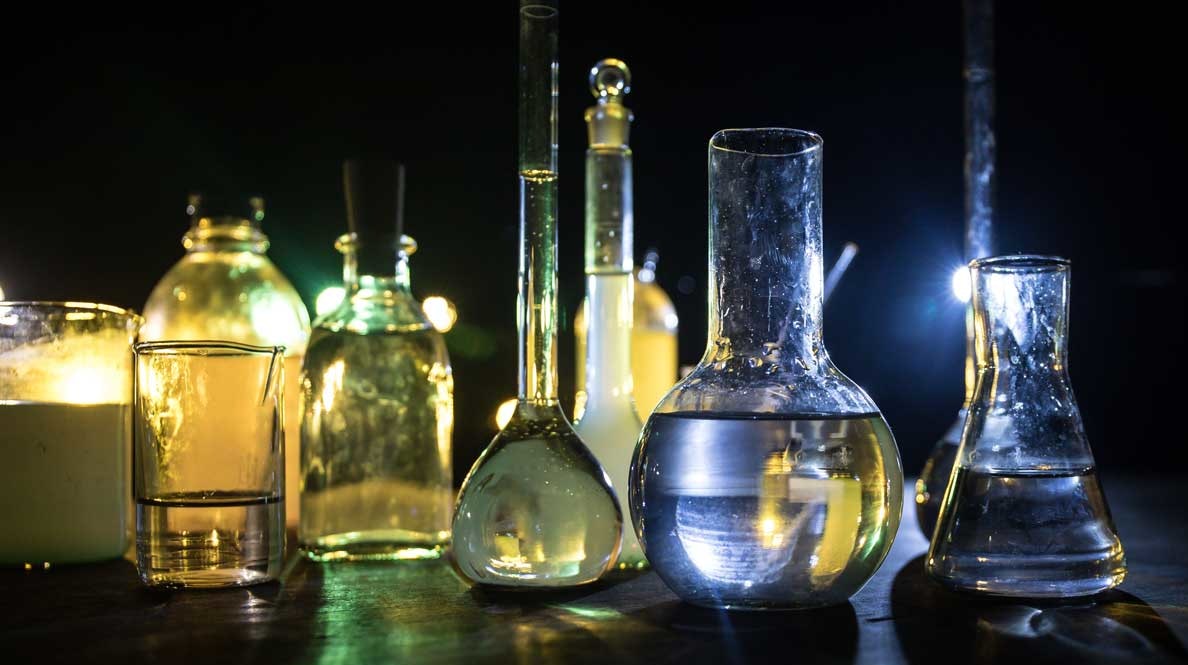 The Cosmetics and toiletries (C&T) All prices will shine a spotlight on behind-the-scenes ingenuity in cosmetics and personal care R&D at an exclusive awards dinner, to be held on September 28, 2022, at the Metropolitan Pavilion in New York (co-located with Beauty Accelerate). Innovations ranging from cosmetic ingredients and product formulas to digital technologies and testing methods will have time to shine.
"This, our first year of Alleswas an intense process," said Rachel Grabenhofer, Science Editor, Cosmetics and toiletries. "There were many very close notes, within a few points," she added. "For this reason, in the coming weeks, once we have gathered all the relevant information, we will share the judges' comments anonymously with all participants. We hope this provides constructive criticism; but also know that the competition was really so fierce."
Get dinner tickets or Go thereogo kits here.
Congratulations to all the finalists! Each application was subjected to a thorough review by several members of our esteemed jury and evaluated on several parameters to reach a total score. Here are the shortlists of finalists (in random order) – winners will be announced at the awards dinner on September 28. We hope you will join us!
Active ingredients
Rahn S.A. – Myramaze-Essence, Radicare-Eco and Pure Defense (3 categories)
Lubrizol- Argireline Amplified Peptide
Vitalab Srl – Ascending Gravity Vita
Shiny Brands Group Co., Ltd. – FRSAB
Givaudan Active Beauty – Patchoul'up
Croda Inc. – Nutrivent Balance
IFF—Lucas Meyer Cosmetics – dendricclair
Seppic- Hydrachrysum
Geltor- Elastapur
Life Sciences Synergy – CannaSorb CB-Active
DSM Personal Care – Quality Vitamin B12
Solence- Kléair
Evonik Corp. – Sphinox Defense
EverCare- Ensure+
Premium Organic – Alpine Heilmoor Extract
Basic ingredients
Vantage Personal Care – Liponate Jojoba 20
Kumar Organic Products Ltd. – Kopester IDO
Miyoshi America, Inc. – Miyo Haze White
Applechem, Inc. – Applemol PTIS Plus
P2 Science, Inc. – Citropol H Green Chemistry Cosmetic Polymer
Dow Consumer Solutions – HydroxyShield Polymer
Biosynthetic technologies – BioEstolide 250
Presper- GreenDiol
INOLEX- Lexgard MHG Natural MB
Nourion- Solamaze Natural Film Forming Agent
Dow- SunSpheres Bio SPF Long-lasting Booster for Sun Protection
Claims testing method/tool
Sequential Bio – Microbiome friendly test
XCellR8 – Softness test
Evonik Corp. – SimDerma platform
Digital technology/application
Edit – Aedit iOS App
Golden USA, LLC – Golden
Croda Inc. – SenStories selection tool
Finished Formula—Indie
Clean O2 Carbon Capture Technologies Inc. – CleanO2 soaps
Codex Laboratories – Codex Labs Antu Brightening Serum
i-On by Dr. Xi – i-On Anti-Aging Skin Cream
Raaka's world – Blossoming Scalp Serum
Sage and ylang redefine beauty – Sage and Ylang Microbiome Series
Tosla- Premium collagen formulation with Velious masking technology
Roccoco Botanicals – Ruby Crystal Cleanser
Finished Formula—Mass
Good Chemistry – Good Chemistry Fragrance Collection
FusionPkg Beauty Lab – De-stressing multitasking beauty broth
Abeytu' Naturals by Shaman Productions – Abeytu' Naturals Anti-Aging Sublingual
Univar Solutions – Irresistible Satin Lip Cream
DECIEM – The Ordinary – Natural Moisturizing Factors + HA for Scalp
Winnox Cosmeceutics Sdn Bhd, an R&D entity of Wipro – SOS Recovery Serum with NeuroBiome Technology
Shiny Brands Group Co., Ltd. – B3 Acne Solution
SNF Personal Care – Cold saponified mineral SPF 50+
Finished Formula—Prestige
DermaRx Laboratories Pte., Ltd. – Derma-Rx Max-C
Opulus Beauty Laboratories – The OPULUS Beauty Labs Starter System
NuSkin- Beauty Focus Collagen+
Lashliner, Inc. – Magnetude Magnetic Eyeliner
Nutrafol- Nutrafol Growth Activator
Skin of Orpheus – Resurrection Bio-Luminous Dewy Essence
Symbiome- The only restorative cream
cosmax inc. – Centella Asiatica Cica Multibalm
Amway Corp. – Artistic Skin Nutrition Science