Stella McCartney's eco-friendly values ​​anchor her foray into skincare – SURFACE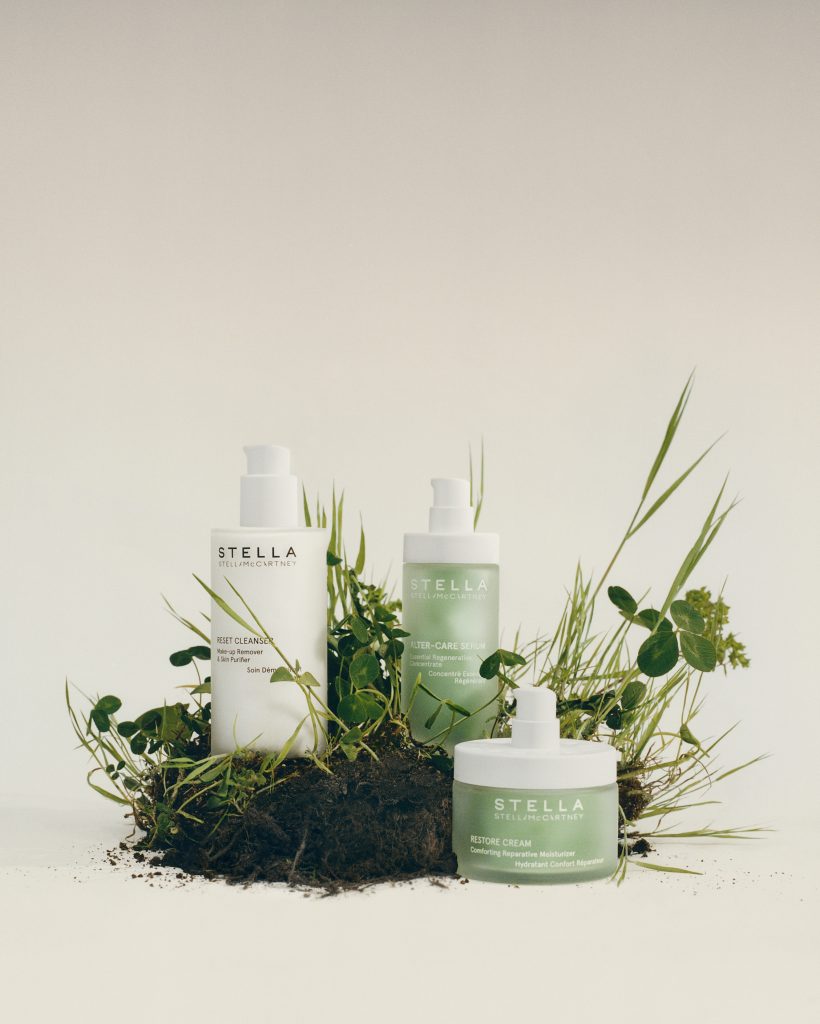 As one of fashion's leading voices for sustainability, Stella McCartney has shown a remarkable ability to lead by example through innovative methods such as the use of faux furs, plant-based leathers and of fabrics made from recycled plastic bottles in its collections. At the G7 summit in 2021, she even pleaded for world leaders to put policies in place to push the industry down an eco-conscious path. Now, the designer is ready to breathe the same spirit into the beauty space. After two years of experimentation with the Beauty Division of LVMH, McCartney unveils its first skincare line.
Composed of a refillable cleanser, a serum and a moisturizing cream, Alter Care is rooted in vegan and naturally derived ingredients – the brand has banned nearly 2,000 synthetics, including commonly used silicones and carbomers – for holistic alternatives to mainstream cosmetics. Rich in unsaturated and saturated fatty acids, organic samphire provides an effect similar to that of retinol; lingonberry extract is a complexion-boosting superfood; wild birch sap helps hydrate and rejuvenate firmness with minerals, sugars and vitamin C.
Anyone familiar with McCartney's clothing brand will attest to its ability to deliver substance without sacrificing style. The same can be said for her facial elixirs. In collaboration with a French perfumer Francois Kurkdjian, the products feature a custom scent reminiscent of the primordial landscape of his native Scotland. "Of all my earliest memories, none have the same unique freshness that my mind conjures up when I think of Scotland. The sea air flowing through the pines, falling off my horse as I rode bareback through the ferns, that crack and scratch, those are priceless moments in my memory," she says. "And it's all in those products."